Ash Silhouette, Scales Moor, Yorkshire Dales EDC026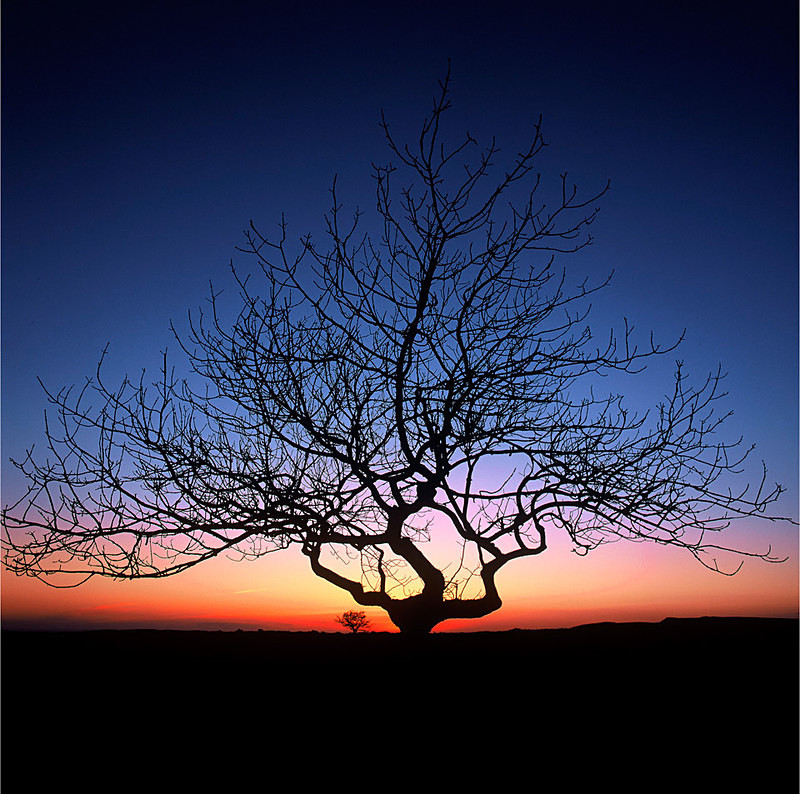 This ash tree is actually growing from bare limestone pavement high up on the moors above Ingleborough. I'd been on Whernside, Yorkshire's highest mountain, all afternoon and stayed up for evening and sunset shots towards Ingleborough, a very distinctive mountain across the River Doe Valley.

On my way down this sculptured form of an ash tree held my fascination. The silhouette against a rich but quickly fading sky made for a perfect shot and well worth the walk back down in darkness.