Buachaille Etive Mor, River Etive, Glencoe and Rannoch Moor EDC013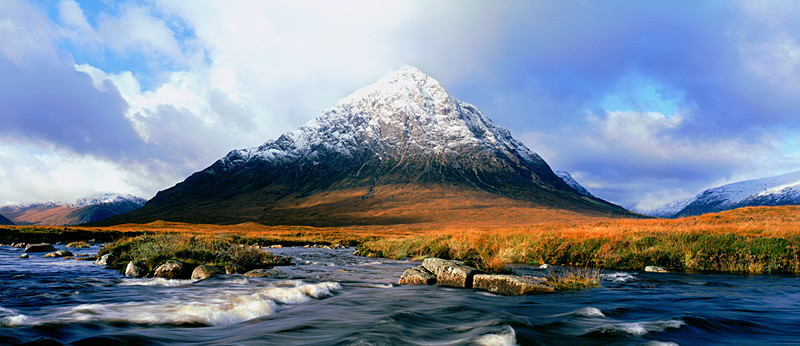 The most photographed mountain in Scotland, it stands at the top of Glencoe on the edge of Rannoch Moor. This is a fine elemental image - winter on the mountain, rich autumn colours, moving water in the foreground and a sky full of character.

Weather here can be poor and it took many years and several visits before this hugely successful photograph was captured.