Autumn Evening, Rhossili, Gower Peninsula EDC039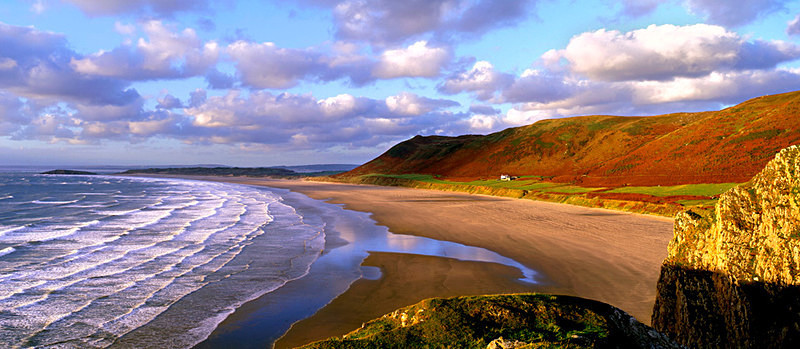 The Gower possesses some very fine stretches of coastline - it just doesn't get much better than this. I had been trying for several years to capture a successful image of Rhossili but never quite managed it. On this occasion there were seriously heavy rainstorms all afternoon which drove everybody home except me on the cliffs and a lone fisherman on the beach.

Our persistence was rewarded just before sunset as the clouds opened and the sun cast this terrific light over the panorama in front of us. The solitary farmhouse and stormy seas complete a pretty impressive scene.