Pen y Fan and Cribyn, Brecon Beacons EDC092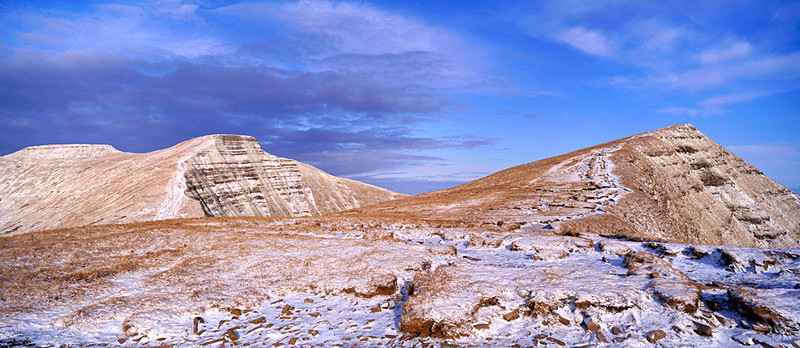 At 886 metres, Pen y Fan is the highest mountain in the Brecon Beacons. After a cold and early start I had reached the summit of Cribyn for sunrise, but disappointingly a cloud bank prevented this. Fortunately, for it was bitingly cold, the cloud slowly moved to allow the early morning sun to reveal this terrific view of the north east face of Pen y Fan.

The real advantage of early starts is the quality of the light around dawn. An added bonus is that for the few hours I was on the mountain I saw nobody - I could feast in isolation.