Broad Haven South, Pembrokeshire EDC104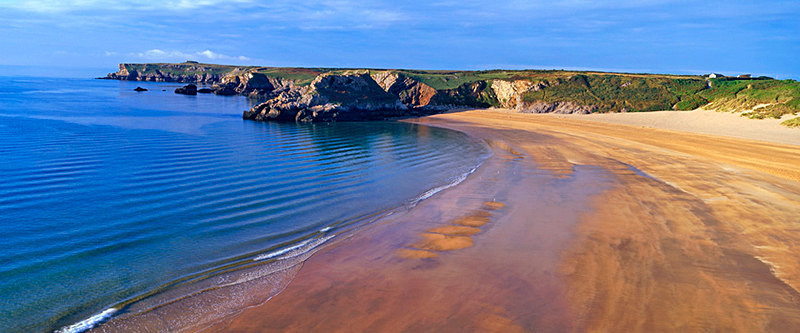 This gem of a bay is nestled between some pretty impressive cliff scenery, Stackpole Head to the north and St. Govan`s Head to the south. North of Stackpole Head lies Barafundle Bay, another gem but I think Broad Haven South has a more gentle and open feel to it, and just look at those colours in the sand.

Taken not long after sunrise the calm of early morning creates a gentle atmosphere. I had taken a number of images and packed up but then noticed a series of rippled waves that appeared, apparently from nowhere, adding a special touch. From where I know not, certainly no ships passed by - was there a minor earth tremor? Wherever it came from it was a stroke of very good fortune.