Crinkle Crags and Bow Fell, Upper Langdale EDC023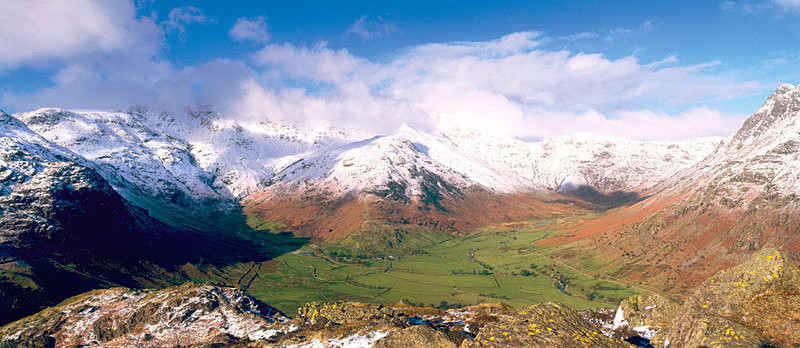 Alfred Wainwright called this ridge walk the best ridge mile in the Lakes and I`m not going to argue with him. Photography can be a frustrating business in the Lakes, as this particular morning proved. Some light but never enough and always in the wrong place and some clouds but usually too many and again in the wrong areas.

Finally, later than I would really have liked, a balance was struck. The resulting image manages to capture the drama and scale of the landscape that had been evolving in front of me for the past few hours.