Langdale Pikes and Great Langdale EDC020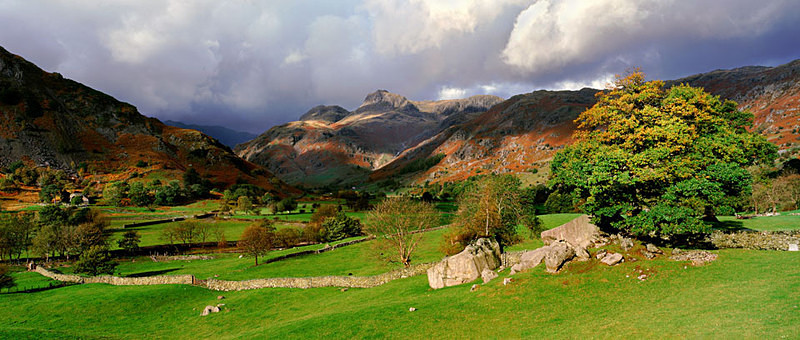 What a cracking view. The lower slopes of Lingmoor Fell to the left with Pike of Stickle, Harrison Stickle and Pavey Ark dominating the centre. Dungeon Ghyll can even be seen on its way down from Stickle Tarn.

Great Langdale in the central fells is one of the most popular areas in the Lakes and rightly so for its combination of rugged mountains, fine walking and terrific scenery. This shot is one of those rare occasions when all the elements of a successful image come together almost immediately. I had noticed the potential here, set up the tripod and camera and within minutes sun had flooded the foreground with light and at the same time enough had filtered through to give that wonderful dappled effect high on the Pikes.

I have often waited hours when nothing happens and photography becomes a frustrating business, but moments like these really do happen.