Morning Light at Marloes, Pembrokeshire EDC103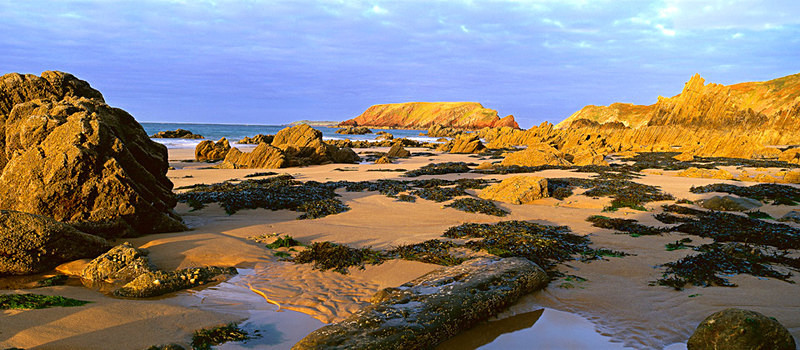 Back on my favourite beach - each time I return I feel it has been too long since my last visit. It is a special place, layers of interest unfold here and there is always new things to discover and explore. Alfred Wainwright coined the phrase "best ridge mile in the Lakes" when describing the Crinkle Crags and Bow Fell, I`m happy to call Marloes "the best beach mile in Britain". The best time for me is a fine, very early morning with a lowish tide and the beach all to myself - time to wander - special.

This shot compliments the sunset image of Marloes, but also check out Tidal Rock on the textures page, a hint of the interesting variety of rock types found here. Go and explore.