Derwent Water and the surrounding Fells EDC120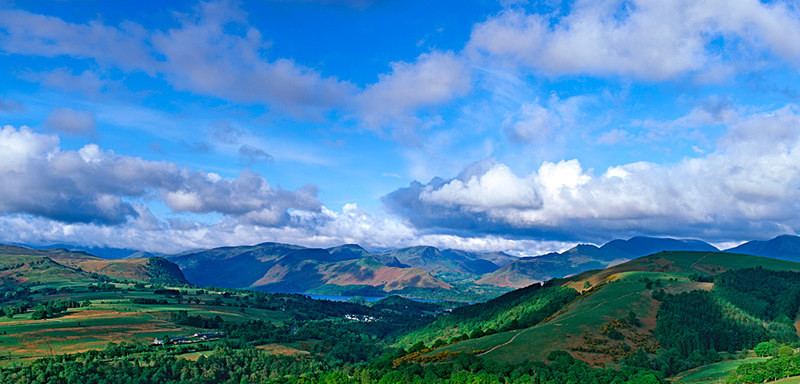 Derwent Water and the surrounding fells contain some of the finest scenery in England and this panorama captures it all. Although the weather on this trip was good for walking, it was awful for photography - high wispy white clouds and weak, hazy, blue skies gave a light that lacked character, clarity and interest.

This view was captured on the last morning when conditions dramatically changed, promising much for the week ahead. Sadly, I had to return home.