Wast Water, Great Gable and Scafell Pike EDC010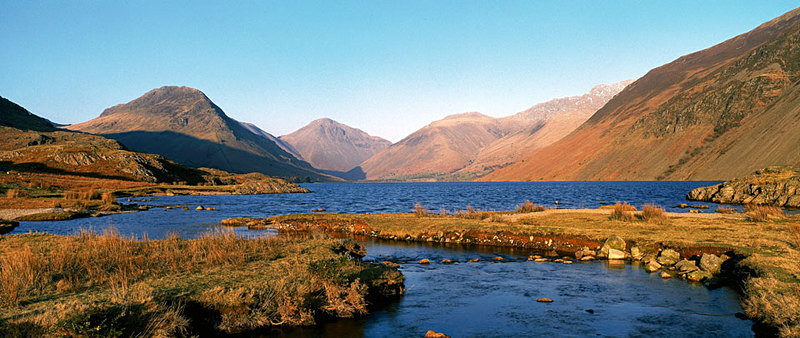 This classic viewpoint is also used as the symbol for the national park authority. It typifies the elements that the Lakes are so well known for, rugged mountains, picturesque lakes, fine scenery and the greatest sense of wilderness to be found in England.

Wast Water, with it scree slopes, often seems a dark and forbidding place but in this warm late light a more welcoming face is presented. Taken in late Autumn the first snows of winter can be seen on Scafell Pike, at 977 metres, England's highest mountain.