Last Light, Scafell Pike - not available as greeting card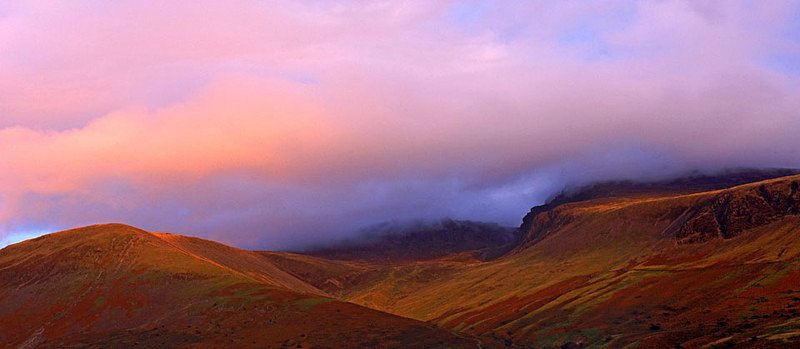 Another of those shots that benefit from a long wait. Nothing much was happening and the outlook unpromising - it would have been easy to pack up and leave. There was a certain lightness in the west and, just before the sun set, this wonderful light emerged and transformed the clouds and mountainside, creating this terrific moody image.

Evidence again that patience is an essential prerequisite for successful landscape photography.