Watendlath Beck, Derwent Water EDC088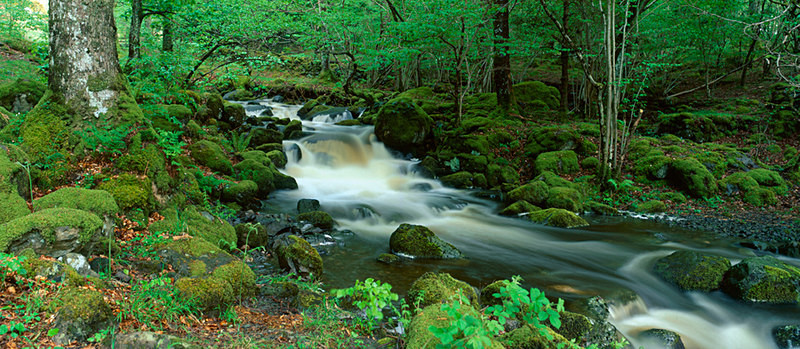 Probably better known as the stream that flows under Ashness Bridge, a honey pot for photographers with fine views over Derwent Water to Skiddaw. It's also on the way to Watendlath hamlet, a lovelly spot hidden away from the main tourist stream.

Few people explore further but as this shot proves it's well worth it. The canopy cast enough shadow to allow a slow shutter speed and heavy rain had swollen the beck - a bold statement against the deep spring green.